Just swipe to aim and smash the pumpkins!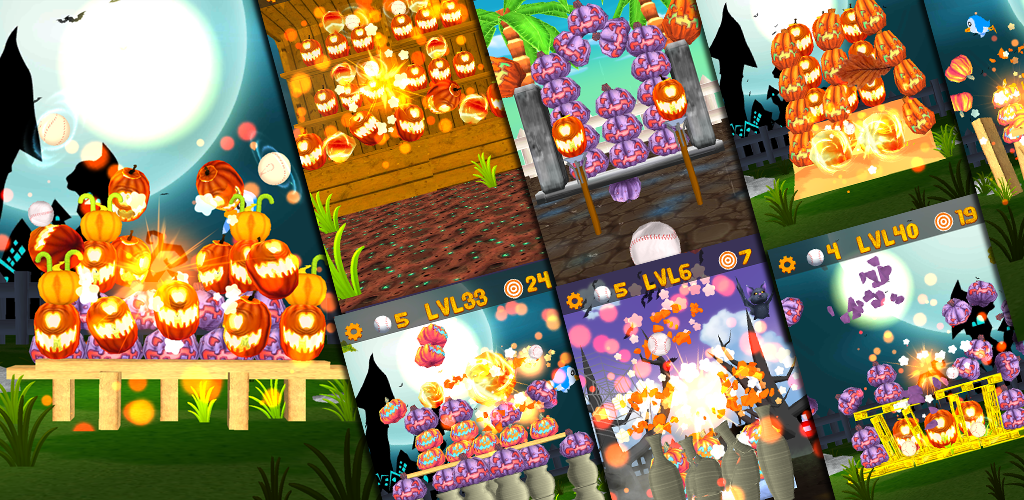 The game contains 60-plus levels across multiple 3D environments ranging from backyard, cemetery, castle ruins, rainy valley and more. The spooky but colorful Halloween theme is accompanied by special effects such as fog, rain, torch-fire, and mysterious critters. Variety of ambient audio lets you hear the splats of pumpkins, ambient sound of rain and winds, crickets and monsters.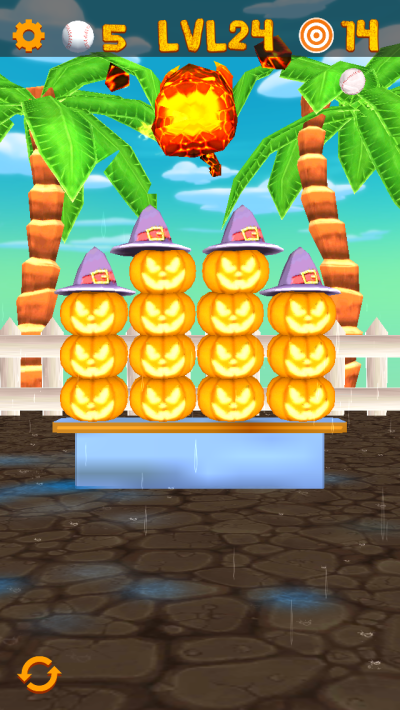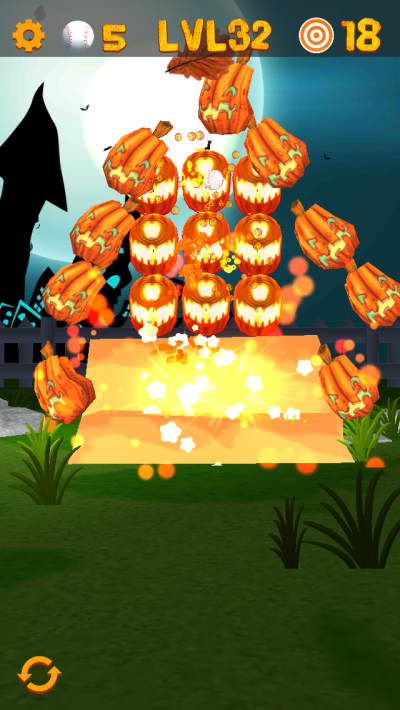 It's unlike other games you have experienced and it's not as easy as it sounds. You need to plan strategically to maximize chain-reactions. Which targets do I knockdown first? Get ready to swipe and smash some pumpkins!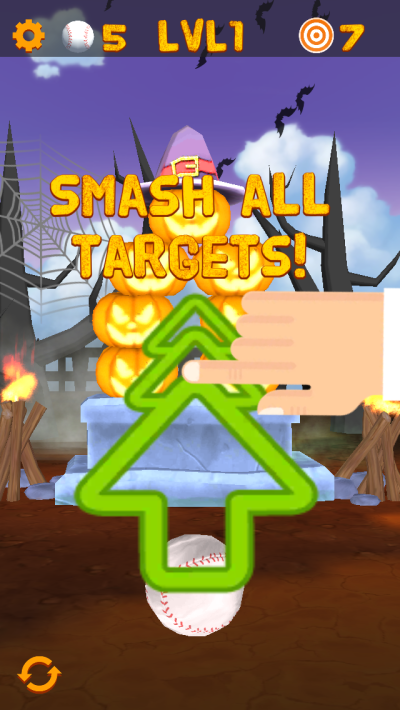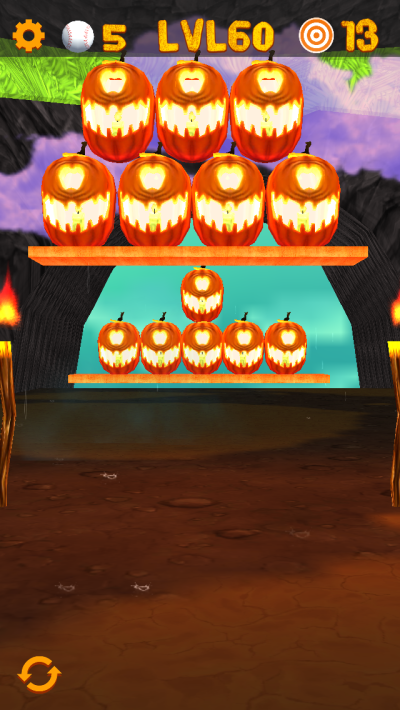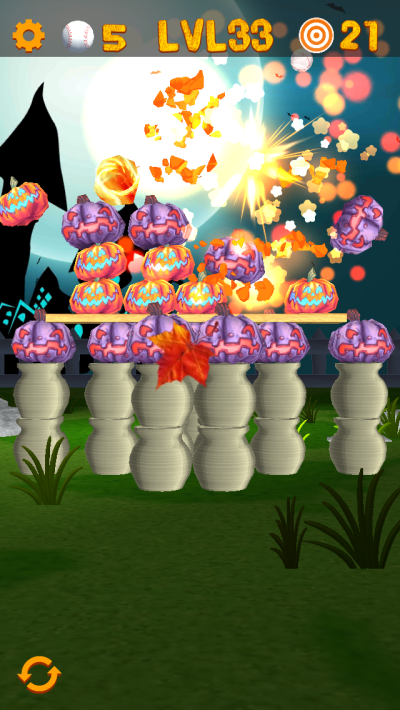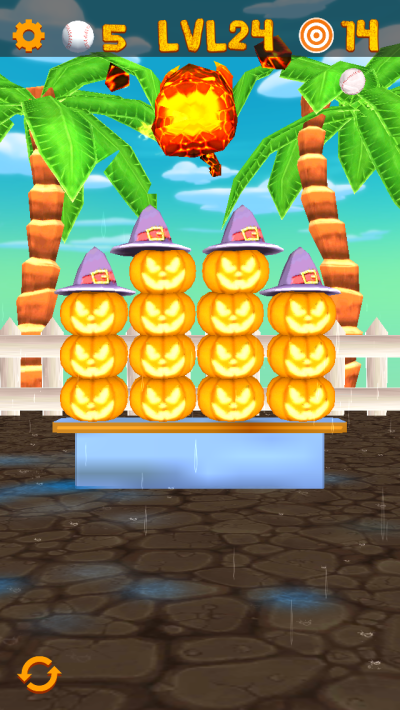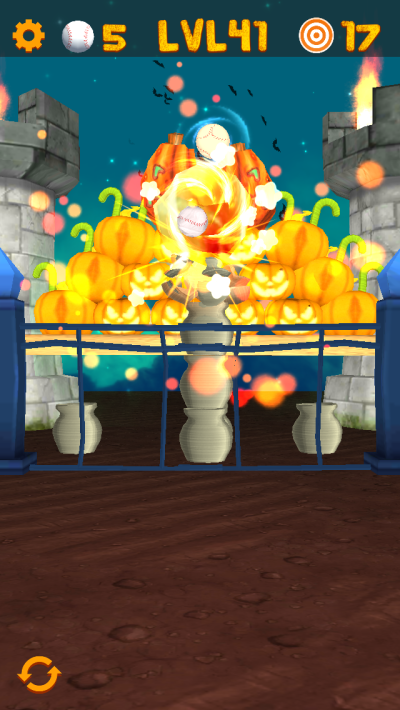 Features:
Swiping and tossing game mechanic, featuring baseballs, pumpkins and monsters, in 3D environment. Simple touch and drag interface.
Driven by a physic-engine with special effects such as fog, rain, snow and some magic.
Over 60 levels with varying environments, different challenges and several types of pumpkins.
Earn stars ratings for every level you beat.