This game is in the tradition of 'tossing' and 'throwing' games – just swipe to throw a ball and try to hit all the targets. The holiday art and music will bring you smile and add to the Holiday spirit.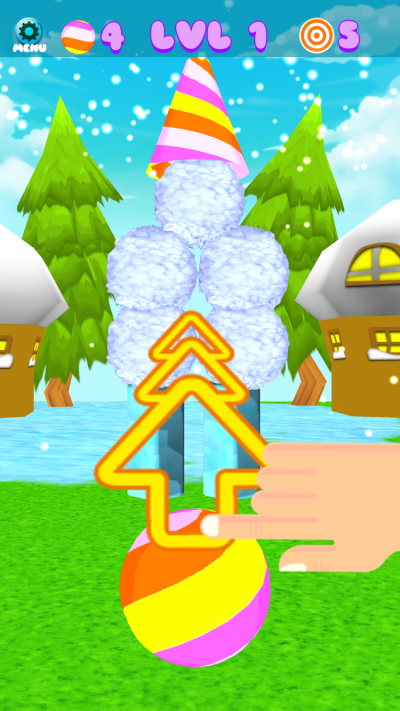 Avoid knocking the cute critters that roam around and enjoy special effects that include fun physics engine, rain and snows. There are 80 levels to play that spans across four colorful, bright and cute holiday themed environments.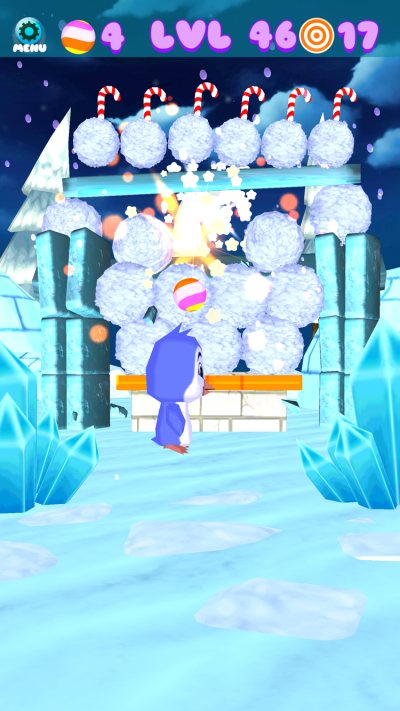 The levels contains various formations and you have a limited number of balls to knockdown all the targets. Some levels require thinking – since you have a limited number of moves, try to hit all the targets with the least amount of throws.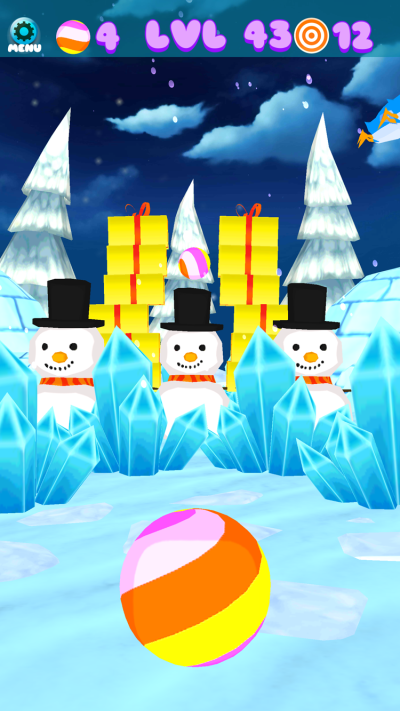 SUMMARY OF FEATURES
Toss balls and knockdown targets with the lest number of moves. Avoid hitting the critters.
Very easy interface, just swipe to throw.  Everyone can play it.
Cute bright holiday themed graphics and music to take you into Holiday spirit
80 colorful and varied levels.
Fun physic engine and special effects.