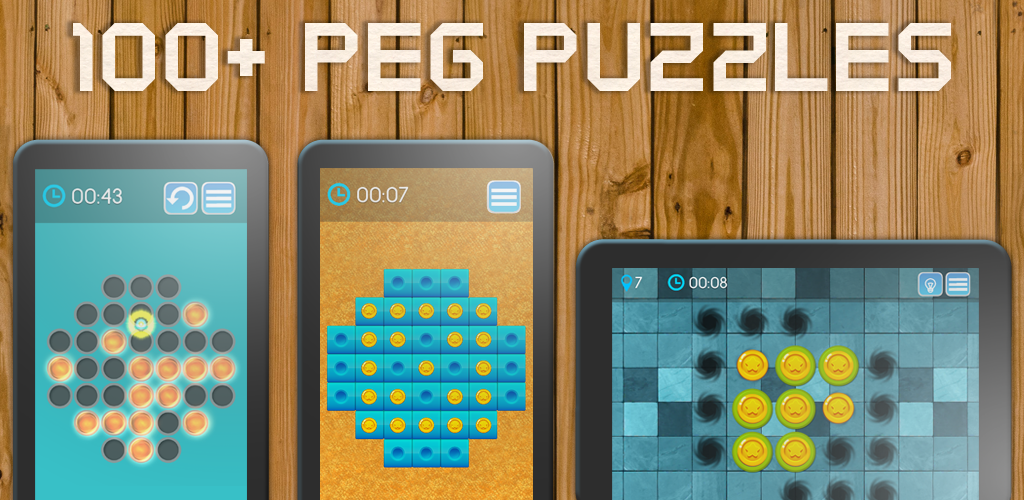 The ultimate Peg Solitaire game on your mobile device, with over 100! puzzles to play, from beginner to super challenging. The game is easy to play but hard to master. The rule of the game is simple: remove all pegs from the board except the last one. You can remove a peg by jumping over it into am empty hole.
Features:
Classic Peg solitaire gameplay, easy to learn, hard to master.
Over 100 puzzles to play, from easy to difficult, including classic English, European, German, Diamond board, and many more.   All levels are playable, no in-app-purchase required.
Customizable theme: select from multiple pegs and backgrounds.
The game keeps track of your best time so you can replay to beat them.
Easy touch interface, with unlimited undo support and highlighting of movable positions.
Supports landscape and portrait mode.
 There's even a tutorial level for newcomers.