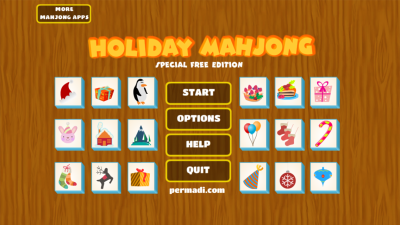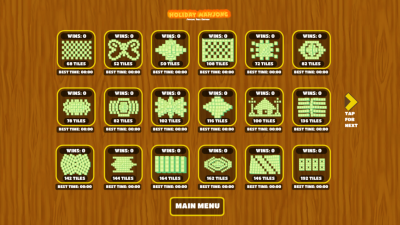 Match tiles in this colorful SPECIAL EDITION of the classic Mahjong solitaire game. A fun game for the Holiday, Thanksgiving, Christmas, St Patrick, New Year and any fun occasion.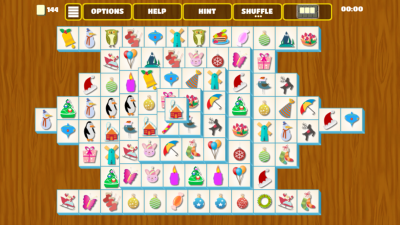 The goal of the game is to remove all the tiles from the table. It may sound easy but it's not because
some tiles are blocked and you need to unblock them before they can be removed. Over 3-dozen levels/layouts are free to play.  You also get 3 colorful and cute tile-sets to chose from, which means there're many ways to play and replay the game.
This game is of easy to medium difficulty, so if you are not familiar with Mahjong Solitaire, this is a good introduction to the game.