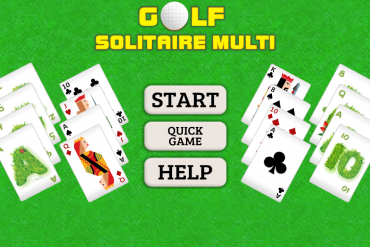 This is a Golf Solitaire game with many layouts and multiple card sets. There are 30 different tableau layouts included, including the standard golf layout that everyone loves. The game also offers multiple card-sets to choose from, from classic to modern, and colorful ones.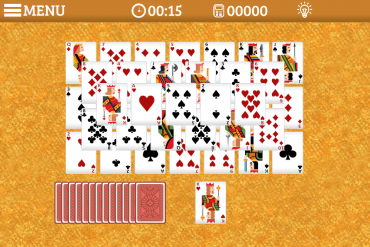 You can toggle difficulty levels via Random or non Random option and turn on/off rules (allow/disallow Queens on Kings and wrapping Aces) so that you can play based on what you like.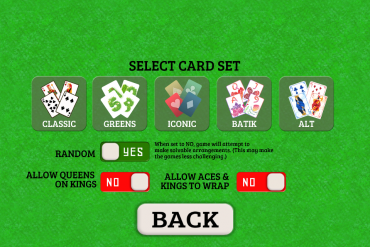 Easy interface, colorful graphics, and various sound-effects makes playing the game fun and challenging.
FEATURE SUMMARY
Multiple card sets (we have include some very nice and unique sets in this app).
Not just one but 30 board layouts to play!
Option to create more random games or have the game try to crate solvable games.
Option to toggle rules to allow Queens on Kings and wrapping Aces.
Game keeps track of high scores and winning percentage.
Elegant user interface and animations