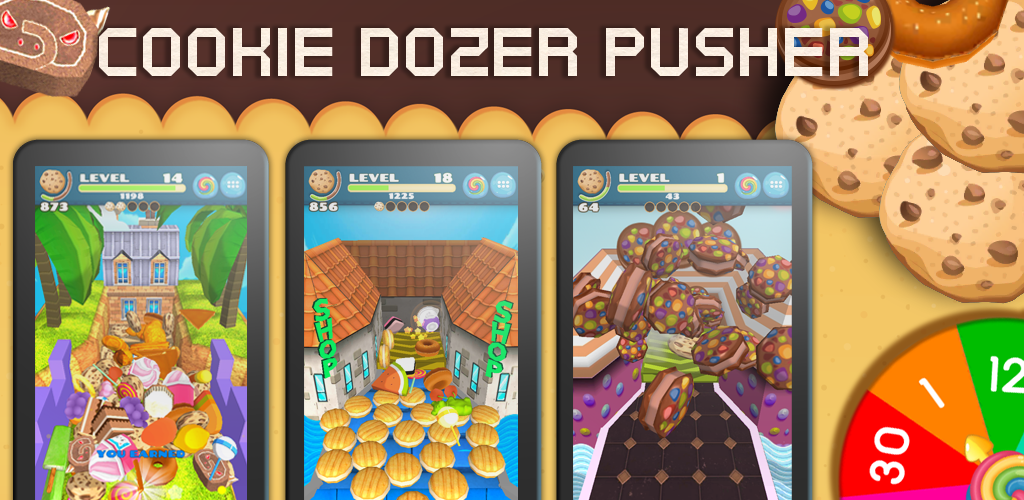 Coin pusher game with cookies. Yummy!!!
For Coin Pusher and Coin Dozer and Medal Games fans, checkout our spin on the genre. Drop cookies into the pusher machine and try to score. Yes, it's like popular Coin Pusher games that you may find on fair and carnival but with cookies instead of coins. Drop cookies strategically so the broom will push them to the edge and into your tray. Try to drop carefully to minimize the number of coins that fall through the side edges. Discover and earn multiple prizes. Unlock different machines! Generate cookie-coins while you're offline.
• Addictive coin pusher game mechanic. Just tap to drop cookies.
• Unlock all 3 different machines. No In App Purchase required.
• Regenerate coins while you're offline.
• Collect over 80 virtual prizes. Can you earn all 100% of the collectibles? How high a level can you go?
• 3D graphics with physics engine and special effects.