This is a simple matching game with a twist: you can import photos from your iOS/Android device Photo Gallery and use them in the game.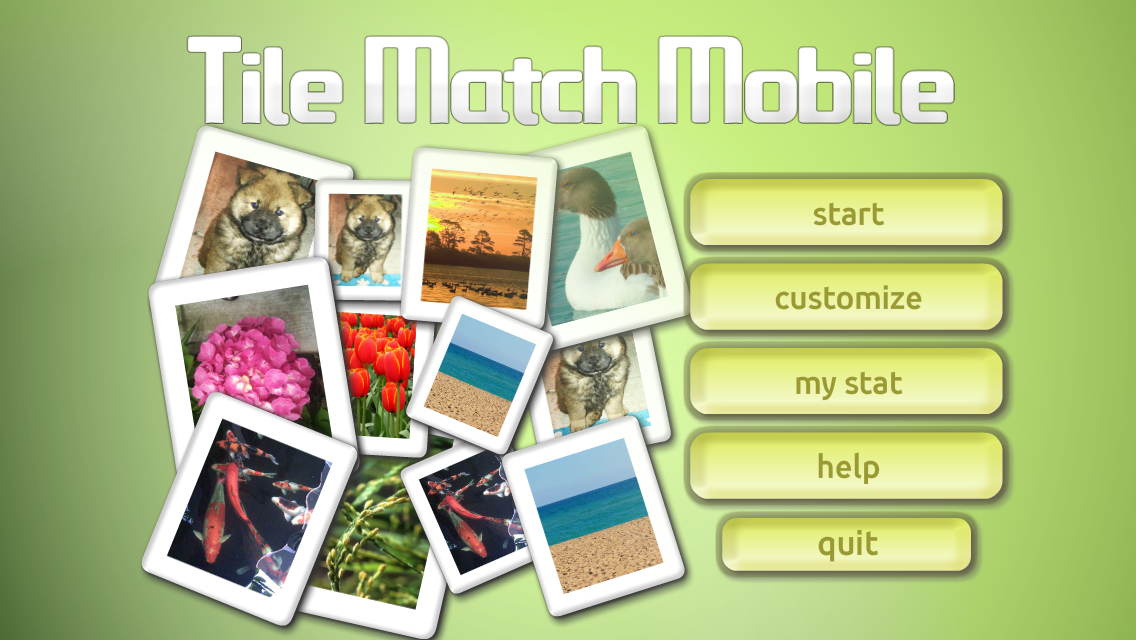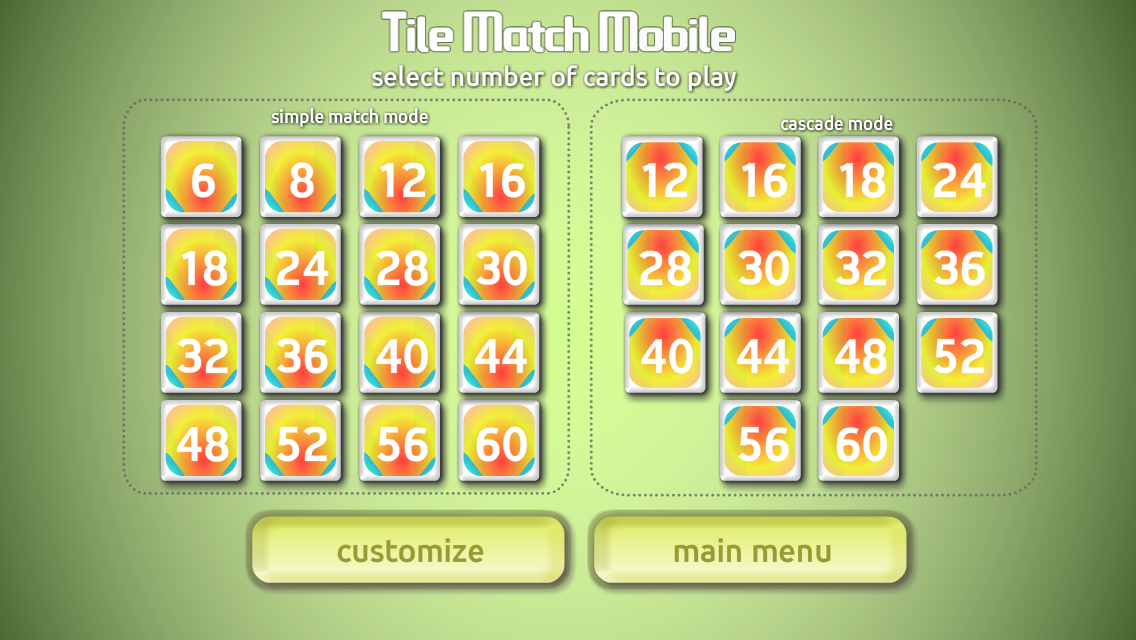 During game, simply tap a card to open a card, then tap another card to open the other card. If the two cards match, they will be removed. If they don't, they will close again. The goal of the game is to match all cards as quick as possible, so try memorize the locations of the cards.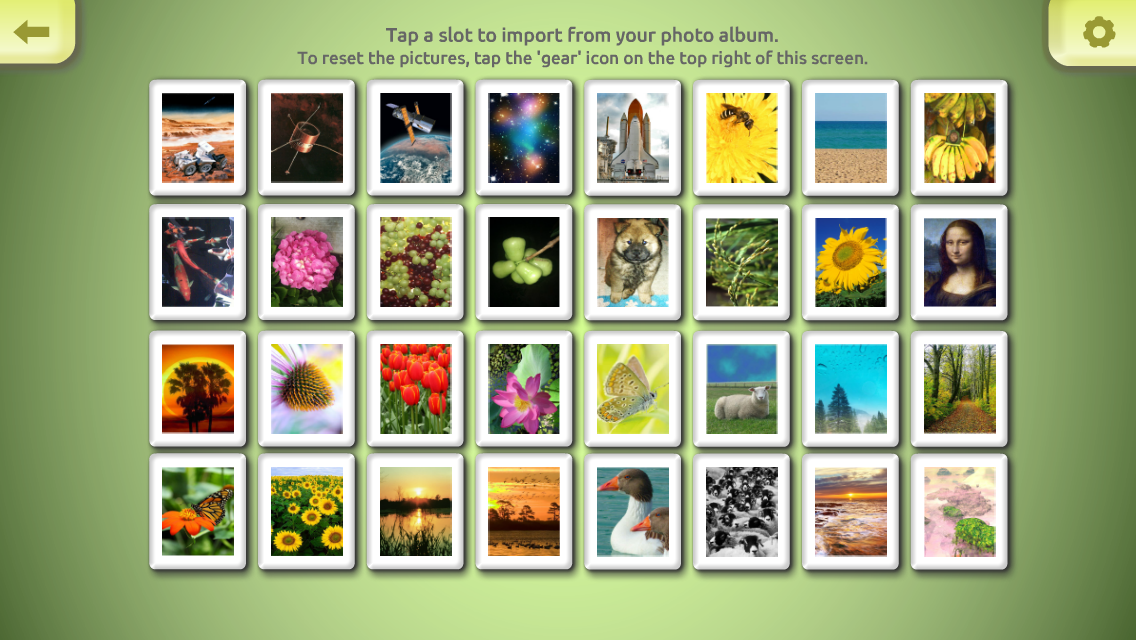 There are 2 play modes: regular and 'cascade.' In 'cascade' game mode, cards will re-appear if you fail to make another match within a time limit, adding an arcade-element and unique challenges to the classic game.