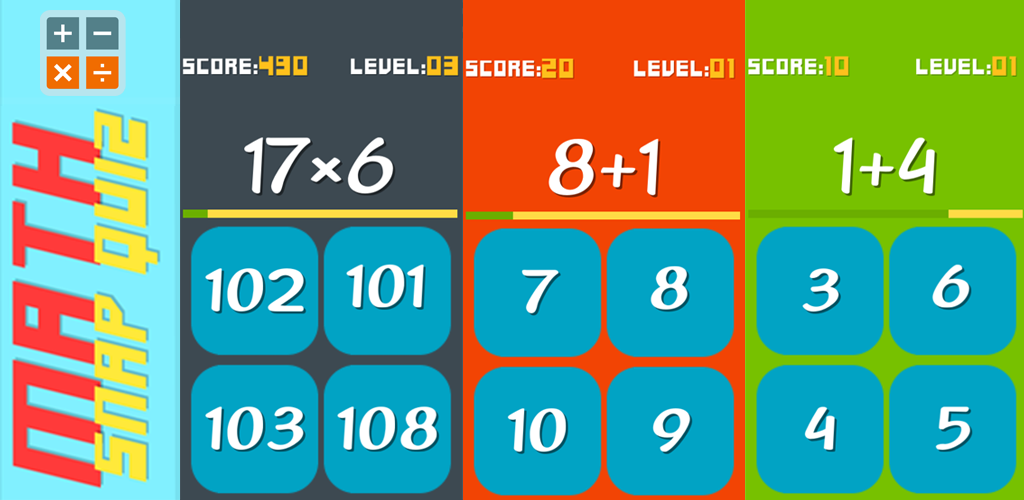 Test your math skill in this intense infinite-runner type fast paced game of mental calculation.
You must answer a series of math questions involving addition, subtraction, division, and multiplications before the timer runs out. Every time you get a correct answer, you get more time. How long can you go? How high can you score? Can you find tricks to answer the questions without calculating the every whole equations? This might be the best app to test your mental calculation skills.
Randomly generated questions so you rarely get the same challenges.
Help improve your arithmetic, math, and counting skills while having fun in a game setup.
Included: addition, subtraction, multiplication and division questions.
Challenge friends and/or compare scores with players from all over the world in the global leaderboard (on Google Play and iOS version).
Elegant modern, simple but to the point flat interface.