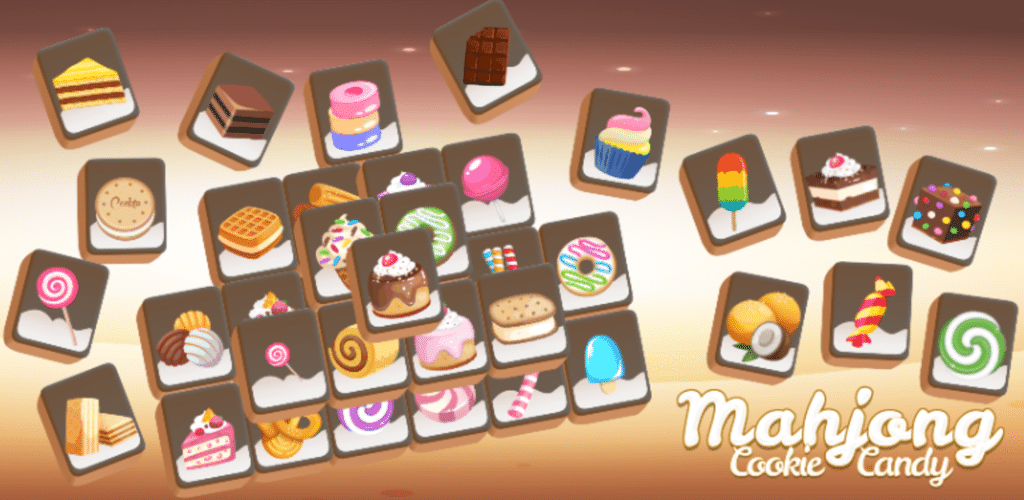 Mahjong (also known as Mahjongg or Majong) Solitaire game with cool candy, cookie, and cakes pictures! The goal of the game is to remove all the Mahjong tiles from the game board.
The game is easy to play with easy tap interface and single touch. Tap a tile and tap another tile. When you match two identical tiles, they will disappear. However, some of the tiles are blocked and cannot be moved until you "free" them (by removing tiles adjacent and above them). The challenge is to not end up with tiles that cannot be removed. You win when all the tiles are moved from the boards.
It may sound like an easy game but the game is like puzzles and require strategies and you must carefully consider which tiles to move to win the game.
All the tile positions on the game boards are placed randomly with a special algorithm that makes them always solvable if you make the correct moves. And more importantly, because the game are randomly generated, the game is very re-playable. Your best times is recorded so try to beat your best times.
There are many board configuration included in this app, all free to play with no In App Purchase. In addition to the candy and cookie tiles, the classic Mahjong Solitaire tiles (with dots, bamboos and Chinese letters) is included.
So if you enjoy Mahjong, Solitaire, cookies, candies, and sweets, then checkout this app.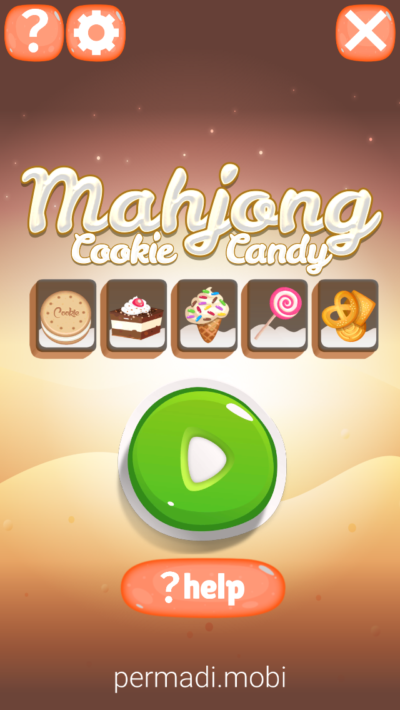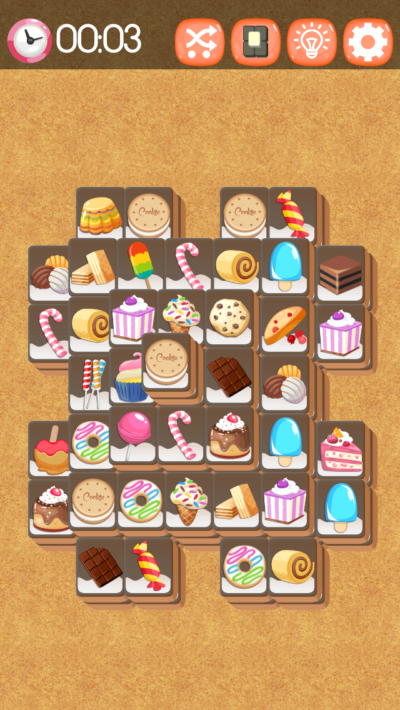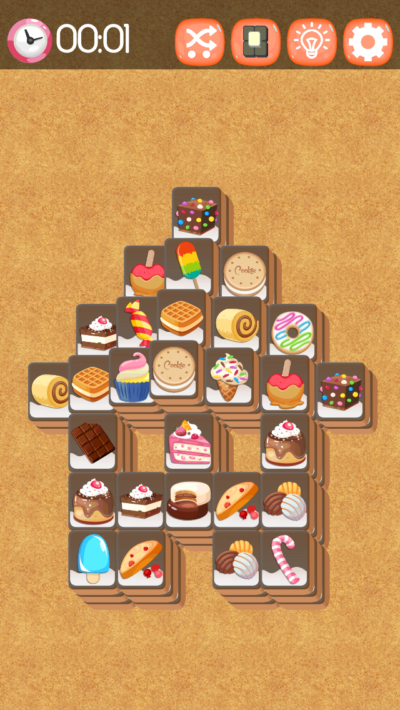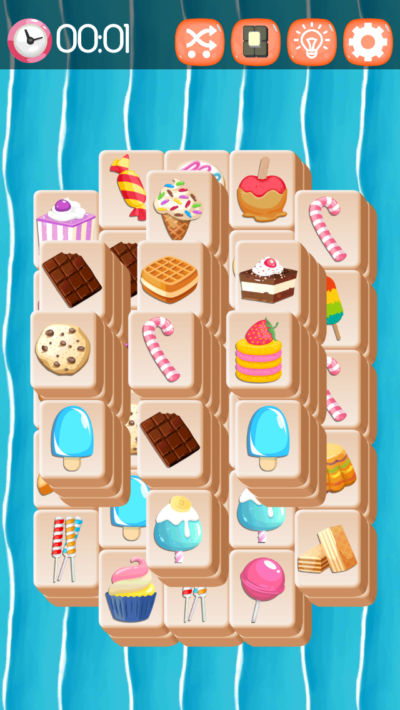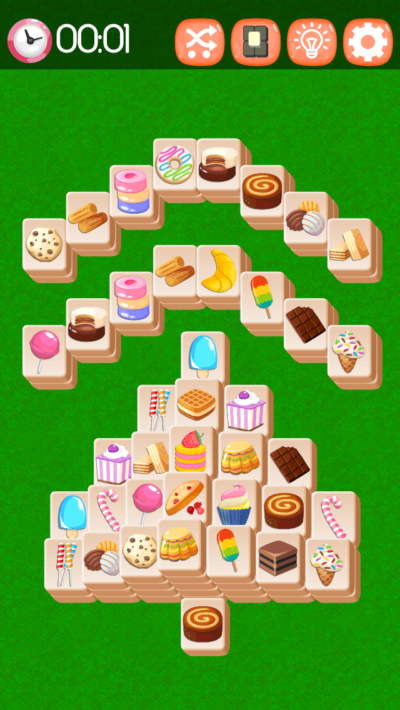 Summary of features:
Over 70 board layouts to play for variety of skill and difficulty levels.
Mahjong solitaire game themed with candies, cookies, ice creams, and more.
Many ways to play. You can select tile sets, tile shapes, and wallpapers.
Hint and shuffle options.
Randomly generated boards. Many variations for replay-ability.