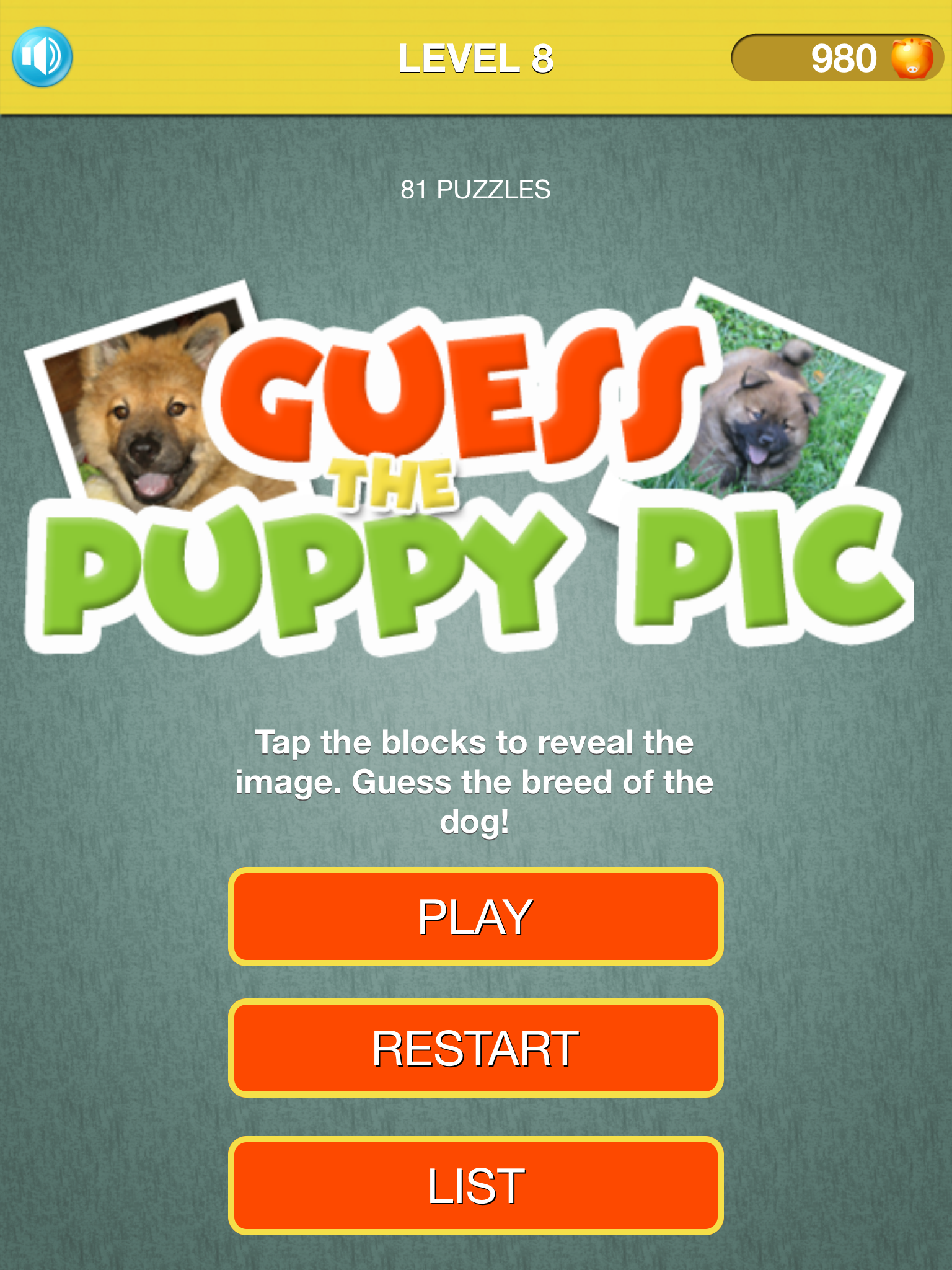 A fun picture guessing game. You're presented with a blocked grids and a group of letters. Tap on grid to unravel the picture (you have a limited number of taps). Guess the name of the breed by select a letter.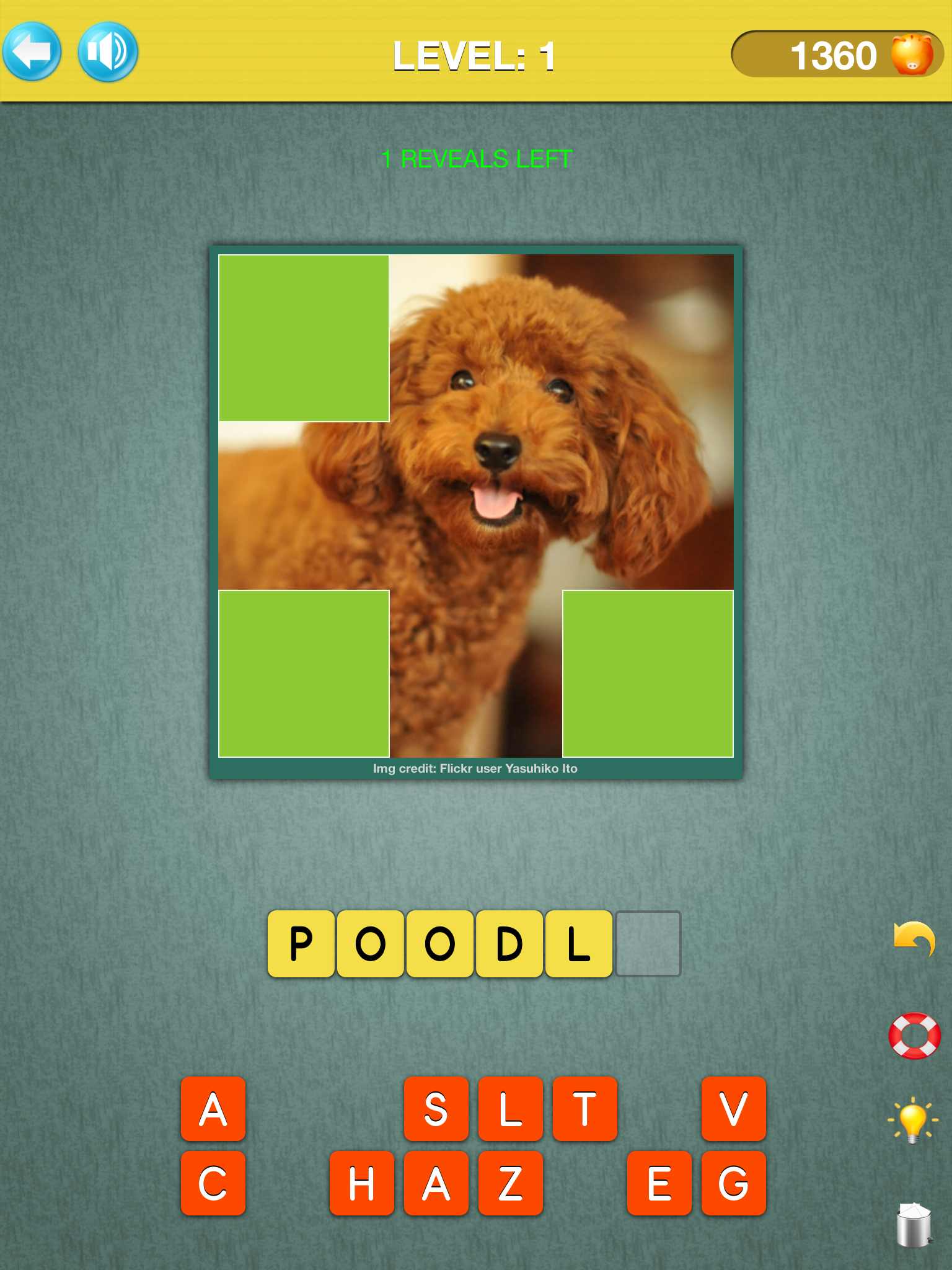 – 80+ levels.
– Read more info about the breed via convenient link to Wikipedia just with the click of a button.
– Share with friends or ask for hints via social connections feature.
– A must have for dog fans.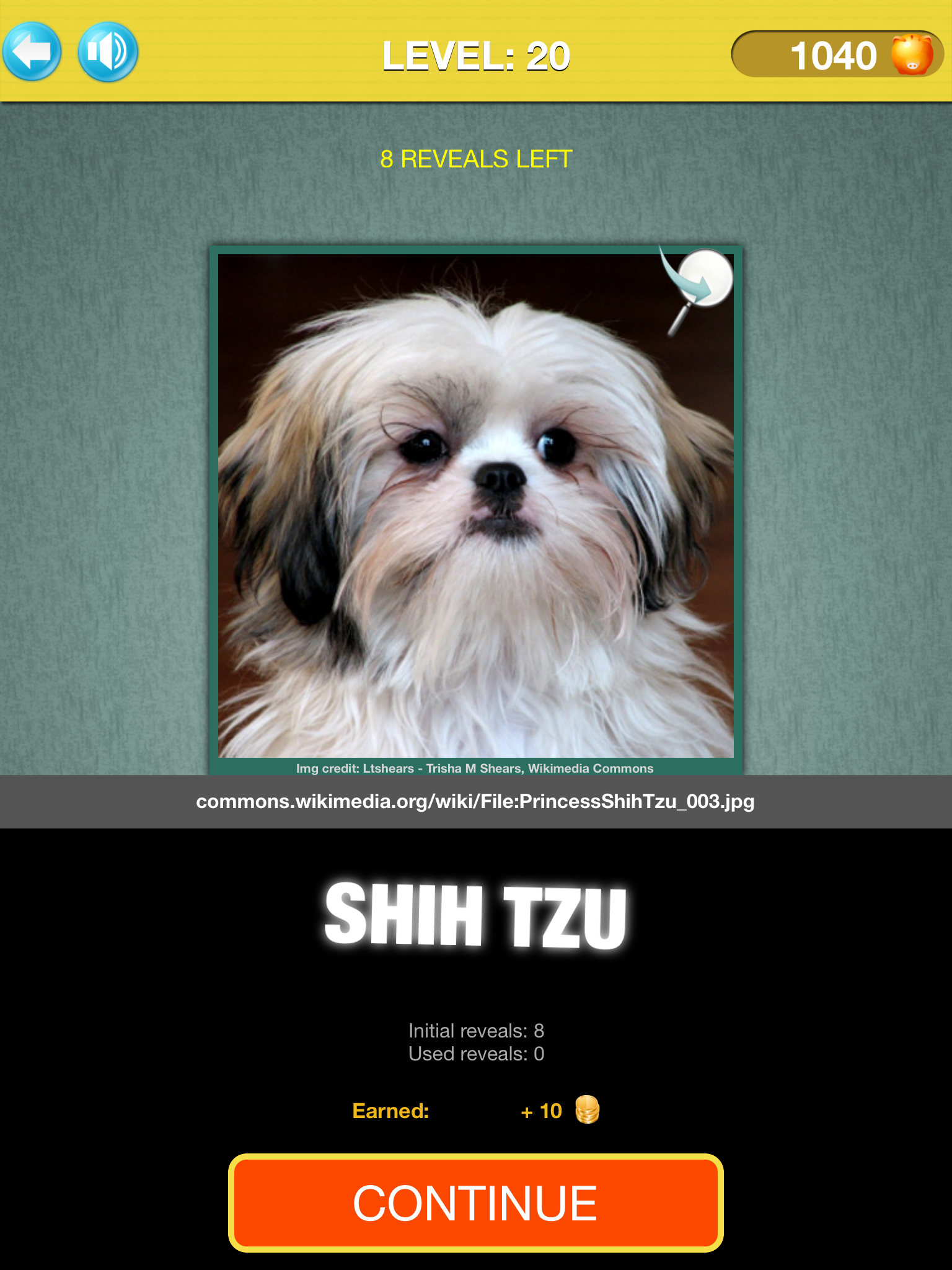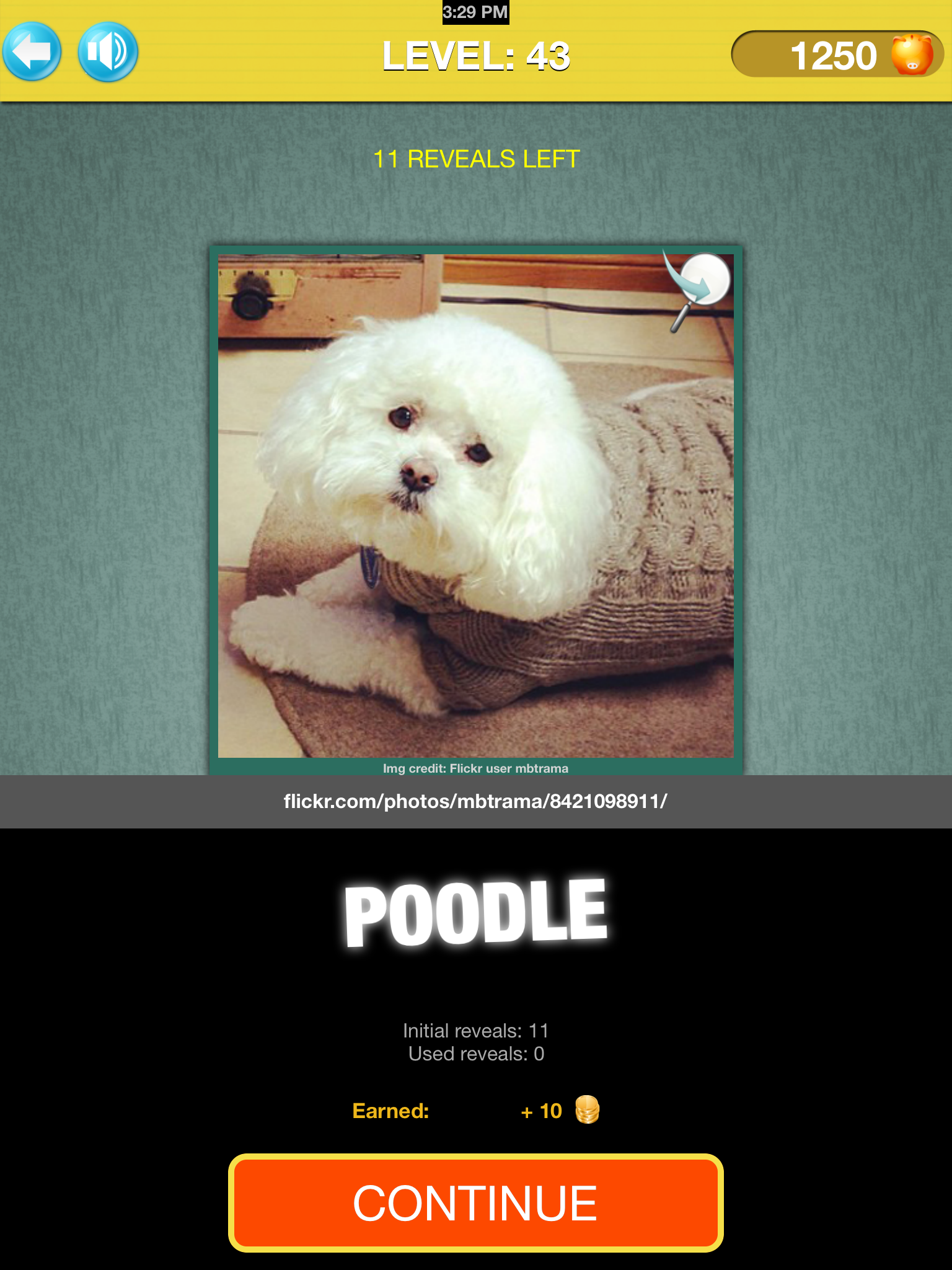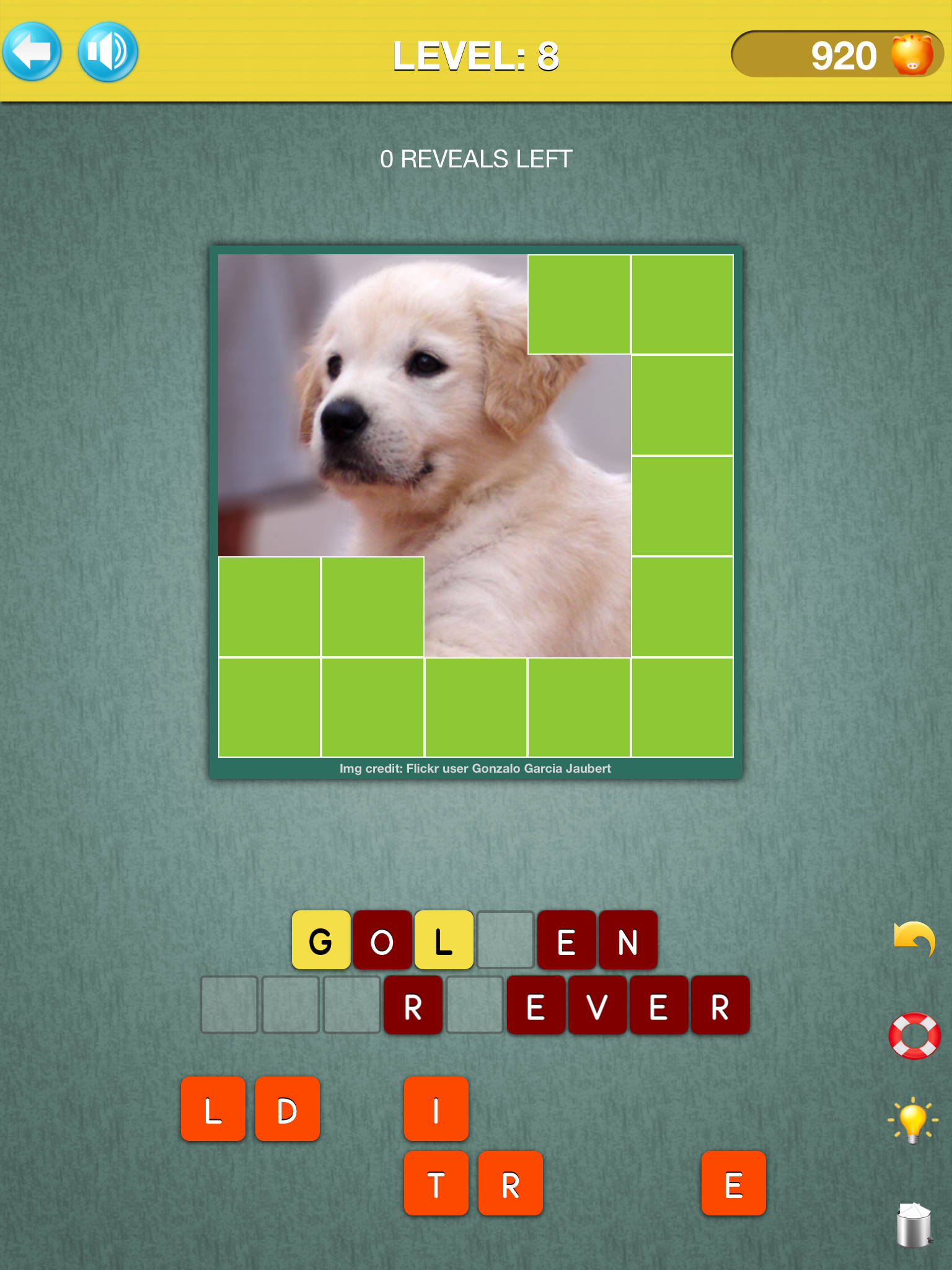 Photo credits: Wikipedia Commons and its contributors, Flickr contributors, Pixabay and its contributors.  Details of each photo is available underneath the photo during game.